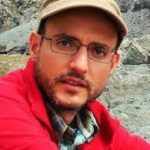 Dr Farid Booussaid is a Lecturer at the Department of Political Science at the University of Amsterdam. He completed his doctorate at the University of Oxford. He holds a BA in Political Science and in Economics from the University of Amsterdam. He obtained a Master's degree in Development Studies at the London School of Economics and a Masters in Middle East Studies from the University of Oxford. He has five years of work experience as a policy advisor at the Dutch Ministry of Finance, working mainly on development policy, World Bank and IMF related issues.
Research Interests
Given his interdisciplinary background, he focuses on the intersection between economics and politics. His PhD was on state-business relations in Morocco. His current research interests are the network formation in the Middle East in the aftermath of the recent political and social upheavals. He is also exploring the different trajectories Middle East governments follow in dealing with the provision of public goods and social services in light of fiscal constraints.
Teaching:
Introduction  to the Middle East (BA)
International Political Economy (BA)
Political Economy of Development: the role of the IMF and the World Bank (MA)
Development in comparative perspective (MA)
Zeytun Exchange Programme
In addition, since September 2015, he is be the coordinator of the UvA Zeytun exchange programme. This exchange programme fosters student exchanges between the UvA and universities across the Middle East. Details of this exchange programme can be found here: http://zeytun.org
His publications include:
Boussaid, F. (2020). Brothers in Arms: Morocco's Military Intervention in Support of Mobutu of Zaire During the 1977 and 1978 Shaba Crises. The International History Review. https://doi.org/10.1080/07075332.2020.1739113
Boussaid, F., & Merry, M. S. (2020). 'Zijn meer leraren wel de oplossing voor de onderwijscrisis?'. Het Parool. https://www.parool.nl/…/zijn-meer-leraren-wel-de…/
Merry, M. S., & Boussaid, F. (2019). Zelfbeschikking bij raamprostitutie. https://www.socialevraagstukken.nl/zelfbeschikking-bij…/
Merry, M. S., & Boussaid, F. (2017). Goed om diversiteit te omarmen, maar niet door verschillen te negeren.
Blom, J. G. W., & Boussaid, F. (2011). Verplicht banken tot bijdrage aan bestrijding crisis Eurozone. Reformatorisch dagblad.