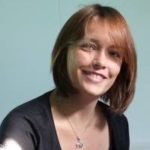 Dr Vivienne Matthies-Boon is an Assistant Professor in the International Relations of the Middle East, in the Department of Political Science at the University of Amsterdam. She was an Assistant Professor in International Relations at the University of Groningen,  an Assistant Professor in Sociology at the University of Surrey in the UK and a Duncan Norman Research Scholar at the University of Liverpool in the UK.  She obtained all her higher education degrees in the United Kingdom, namely a BA (Hons) in Communication, Cultural Studies and Media (First Class) at the University of Leeds, the MA in Social and Political Thought (with Distinction) at the University of Warwick and a PhD in Political                                                 Philosophy at the University of Liverpool.
Research Interests (Keywords):
Themes: Trauma, Psychosocial Support, Mental Health, Islamic Thought, Critical Theory, Human Rights
Countries: Egypt, Jordan, Palestine, Syria
Research Interests
Dr Vivienne Matthies-Boon has an interdisciplinary background that is rooted in Philosophy, Sociology, Politics, Middle Eastern Studies, and Psychology. Being a critical theorist by heart and training, her main aim in her work is to explore greater existential questions related to notions of 'humanness', 'being' and 'suffering' within cross-cultural settings that are dominated by violence and conflict, with the hope of alleviating suffering, enabling understanding and seeking transformation of both self and others. Her work is thus influenced by a great aspiration and motivation for personal and social transformation and global justice.
It is hence on this basis that she has developed a strong interest in the notion of trauma and mental (as well as spiritual or existential) health. She is engaged in two interrelated research projects. The first explores the emotional impact of the 25 January revolution and its destructive aftermath on young Egyptian activists. This research argues that trauma should be understood as a manifestation of a distinct political will by the Egyptian counter-revolution, that slowly but surely destroyed the possibility for creative social becoming in Egypt. And in doing so, the counter-revolution broke both the self, but also particularly the social and political fabric.
The second project explores how traumatic experiences of structural poverty, displacement and war, provoke existential, sprititual and religious questions amongst refugees in Jordan. These questions often remain overlooked within mental health diagnostic frameworks that suffer from a secular bias and are informed by the particular political constellation of NGO-donor relations.
In addition to academic outputs, she frequently writes for popular outlets such as OpenDemocracy, MERIP, Aswat Masriya and other outlets.
Teaching:
Conflict and Political Violence in the Middle East (MA)
Protest and Social Change in the Middle East (MA)
Researching the Middle East: Power, Politics and Change (MA)
Revolutions of the Middle East (MA)
War, Conflict and Violence: Mental Health in Middle Eastern Politics (BA)
In addition, from November 2014, she is the coordinator of the UvA Zeytun exchange programme with the Middle East.
Recent publications:
Matthies-Boon, Vivienne (2017) Shattered worlds: political trauma amongst young activists in post-revolutionary Egypt, the Journal of North African Studies, Vol 22, Iss 4, http://dx.doi.org/10.1080/13629387.2017.1295855