Guest lecture: Anis Nacrour "The 'Arab Spring' and its Global Consequences" – Roskilde, 1 February 2019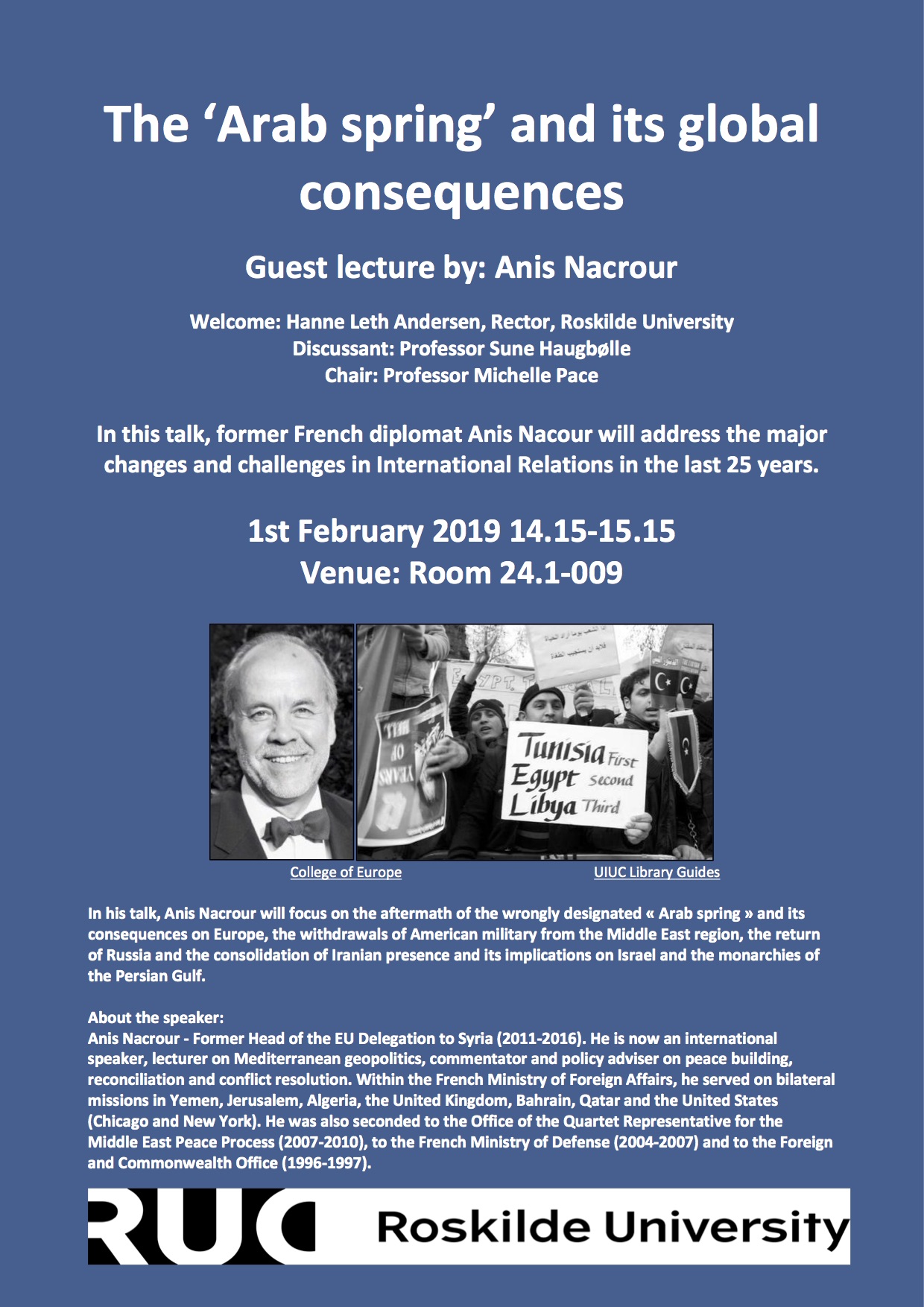 Michelle Pace hosted on the 1st of February 2019, the former French diplomat and former Head of EU Delegation to Syria, Anis Nacrour. In his talk, Anis Nacrour addressed the major past and ongoing changes and challenges in International Relations in the last twenty-five years.
More specifically, the discussion was focused on the aftermath of the wrongly designated « Arab spring » and its consequences on Europe, the withdrawals of the American military from the Middle East region, the return of Russia and the consolidation of Iranian presence and its implications on Israel and the monarchies of the Persian Gulf.
For more information see Roskilde University.
---