Lecture by Ambassador of Japan to Jordan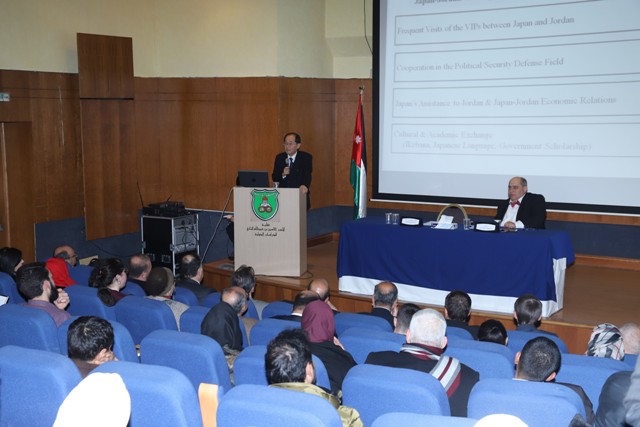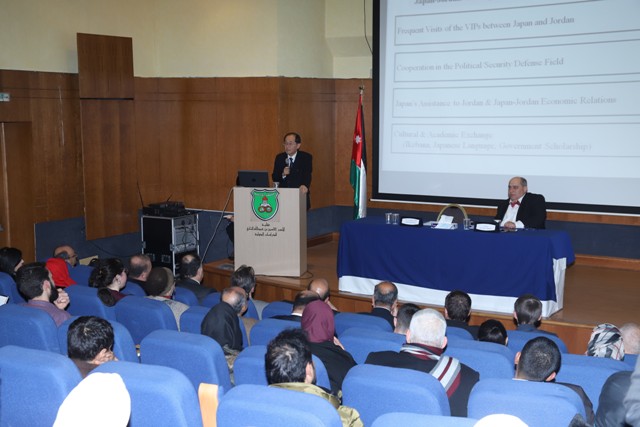 The Ambassador of Japan to Jordan Hidenao Yanagi delivered a lecture at the University of Jordan titled: "Japanese Policy towards the Middle East including the Jordan-Japan Relations".
He addressed topics including Jordan's importance in the region, Jordan – Japan relations, the conflict in Syria in regard to Syrian refugees, Japanese foreign policy in the Middle East and Japan's position in the Middle East Peace Process.

For more information on the event and further description of the discussions, visit The University of Jordan.
---