New event: theatrical piece by choreographer Georgia Kapodistria "Staging a State", 10-12 December.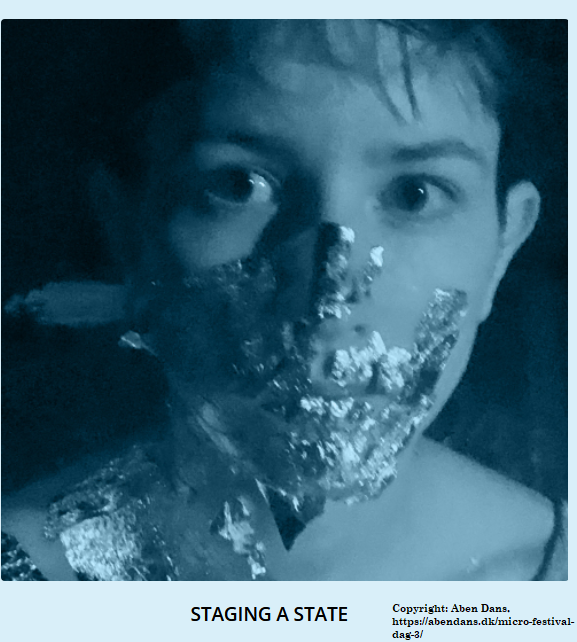 Georgia Kapodistria will be showcasing her piece entitled Staging a State at the Aben Dans micro-festival. She was inspired by Prof. Michelle Pace's co-authored book entitled The Palestinian Authority (PA) in the West Bank: The Theatrics of Woeful Statecraft.
"The development of the work Staging a State revolves around concepts of decolonisation, statecraft, the unfolding of identity in time and space, performativity and perspective. It is less about what is being said and thought of, as of which perspective and power position it is being said and thought from. The clearing, blurring and blinding decolonial process of finding and changing perspectives is mirrored in the stage universe we work with. Staging a State wishes to address the unifying trauma of decolonisation through staging of personal and individual experiences and stories, connected to the concept."
CONCEPT & CHOREOGRAPHY Georgia Kapodistria
RESEARCH & PERFORMANCE Denise Lim, Jon Hoff, Louise Paolo de Venecia Gile, Thjerza Balaj
SCENOGRAPHY & COSTUMES Birkedal/Bartholin
More info here.
---