Book your place: "Gaza: Arts of Resilience and Hope in the Midst of Despair" – 05 May 2021, with Professor Michelle Pace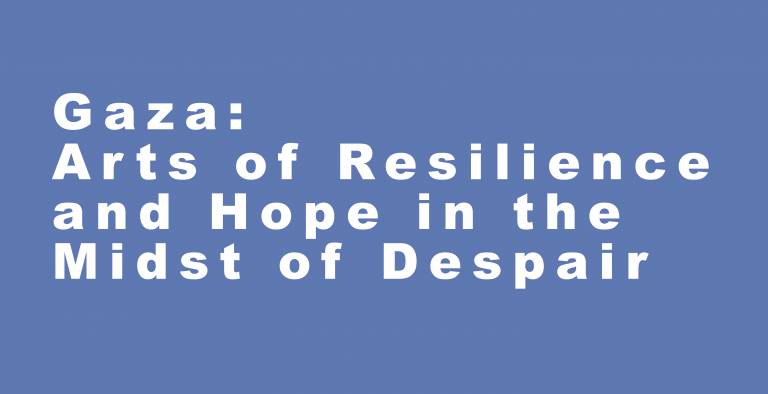 Exciting event coming up!
The event organised by the Institute of Advanced Studies of the
UCL
and panelists include Dr. Catalina Ortiz DPU, Dr. Hanna Baumann IGP, Mr Muhammad Shehada, Dr Ziad Abu Mustafa, Professor Michelle Pace, Professor Haim Yacobi and Mariam Noaman.
Book your place now here.
---