Prof. Michelle Pace discussed the recent events in Afghanistan: "The EU: Afghan refugee deportations"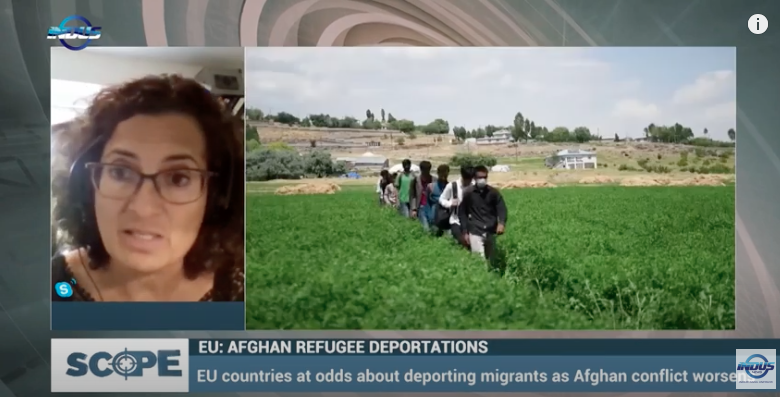 Prof. Michelle Pace participated in a discussion at "Scope with Waqar Rizvi" on "The EU: Afghan Refugee Deportations" by Indus News,  together with Tim Foxley and Marcus Engler. On this Episode 441, 13 August 2021, Prof. Pace addressed the issue of EU Afghan refugee deportations, the Afghan government's request for the EU to halt deportations for three months and much more.
Watch the full discussion here.
---