IN THE FRAMEWORK OF EUMENIA, DR. WISAM HAZIMEH, ASSISTANT PROFESSOR AT THE UNIVERSITY OF JORDAN, GAVE A LECTURE TO "EU AS A GLOBAL ACTOR" STUDENTS AT ROSKILDE UNIVERSITY.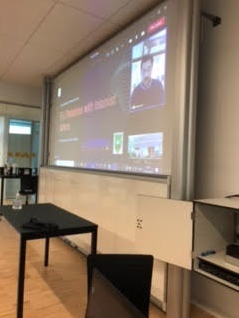 EUMENIA aims to bring scholars into the different classrooms of European and Middle Eastern Universities, thus fostering exchanges between academics and students.
The latest teaching visit organized in the framework of EUMENIA, saw Dr Wisam Hazimeh, Assistant Professor at the University of Jordan, giving a lecture on EU relations with Islamist Actors for the "EU as a Global Actor" students at Roskilde University.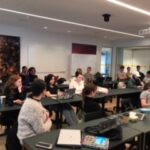 ---