JOIN US FOR THE SECOND EVENT OF THE LAUNCH SERIES OF THE ROUTLEDGE HANDBOOK OF EU-MIDDLE EAST RELATIONS ON WEDNESDAY, MARCH 16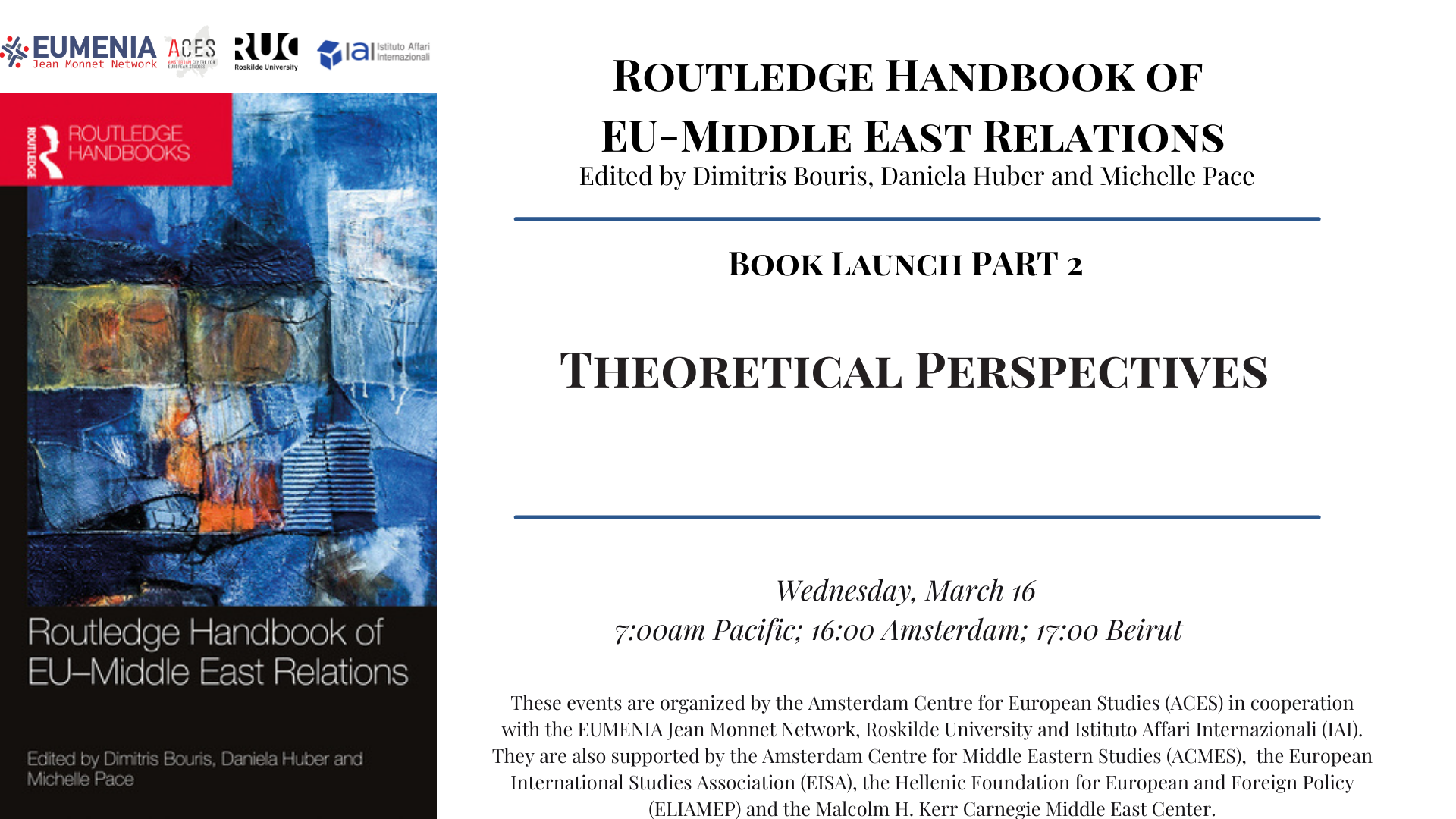 The second event of the Launch Series, chaired by Michelle Pace, will focus on different Theoretical Perspectives through which EU-MiddleEast relations can be analyzed.
Ali Bilgic will analyze the power of naming a geographical space and how this essentializes and instrumentalizes a certain Middle East for European/Western geopolitical interests.
Münevver Cebeci will explore how the EU constructs the Middle East in its relations with various actors.
Nora Fisher Onar and Hanna L. Muehlenhoff will conclude this section by analyzing EU-Middle East relations through the lenses of Postcolonial theory and Feminist and Queer perspectives respectively.
Come join us on March 16, at 7:00 Pacific; 16:00 Amsterdam; 17:00 Beirut!
For more info and to register, please visit ?
https://aces.uva.nl/content/events/events/2022/03/handbook-of-eu-middle-east-relations-2.html
---