JOIN US FOR THE FOURTH EVENT OF THE LAUNCH SERIES OF THE ROUTLEDGE HANDBOOK OF EU-MIDDLE EAST RELATIONS ON WEDNESDAY, MAY 11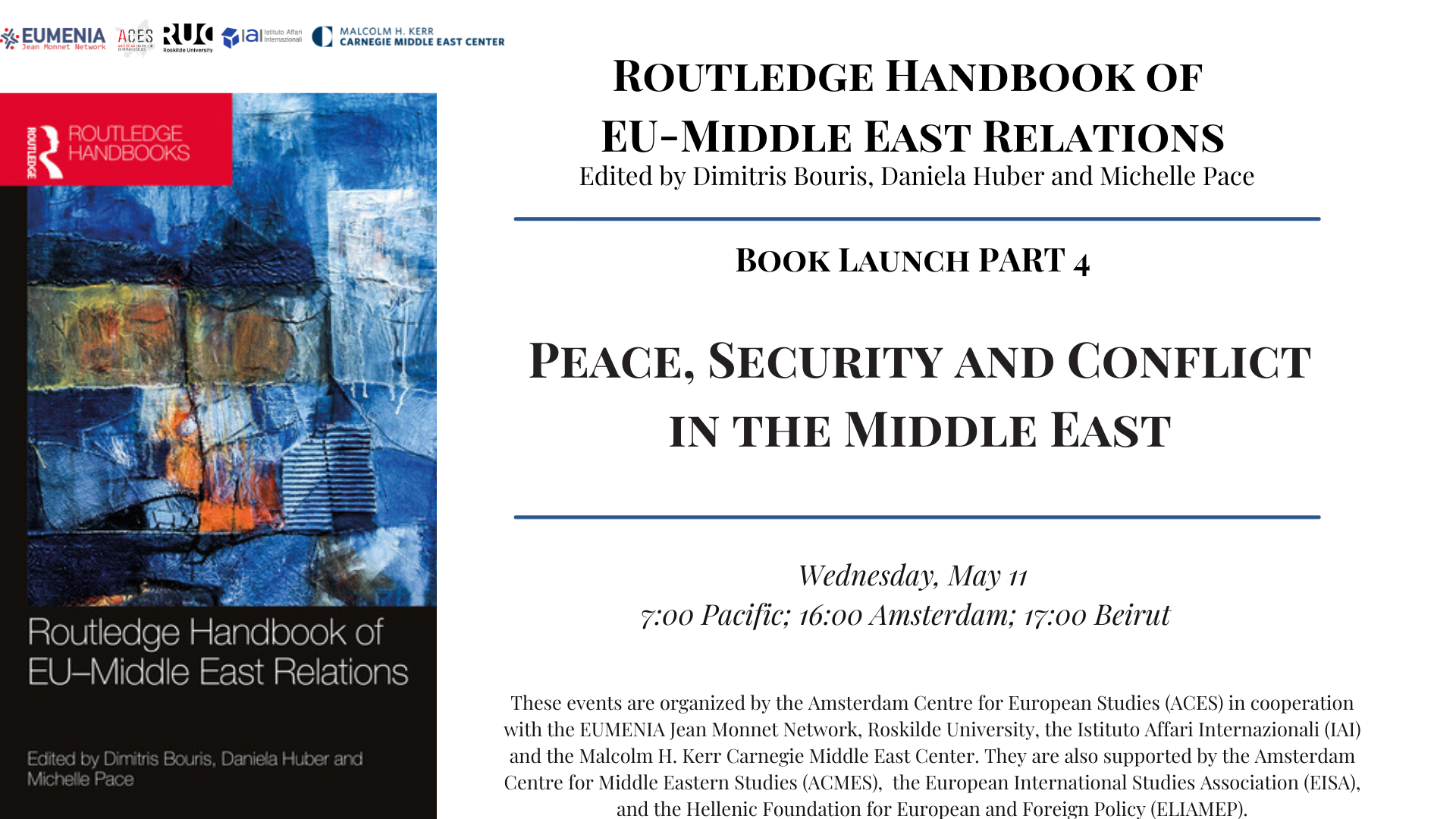 The fourth event of the Launch Series of the Routledge Handbook of EU-Middle East Relations, held in cooperation with the Malcolm H. Kerr Carnegie Middle East Center and chaired by Dr. Maha Yahya, will zoom in peace and security issues, by analyzing the EU's attitude vis-à-vis some of the most complex conflicts and crises in the Middle East.
Federica Bicchi & Benedetta V. will start by analyzing the EU 's role in the Israeli-Palestinian conflict.
Assem Dandashly and Maria Luisa Fantappie will then explore the EU's role in Lebanon and Iraq respectively.
Finally, Cornelius Adebahr will explain how EU-Iran relations are intertwined.
Join us next Wednesday, May 11 and don't forget to register here?
https://aces.uva.nl/forms/subsites/aces/en/2022/05/handboek-eu-me-pt-4.html
---