EUMENIA NATIONAL EVENT – UNIVERSITY OF AMSTERDAM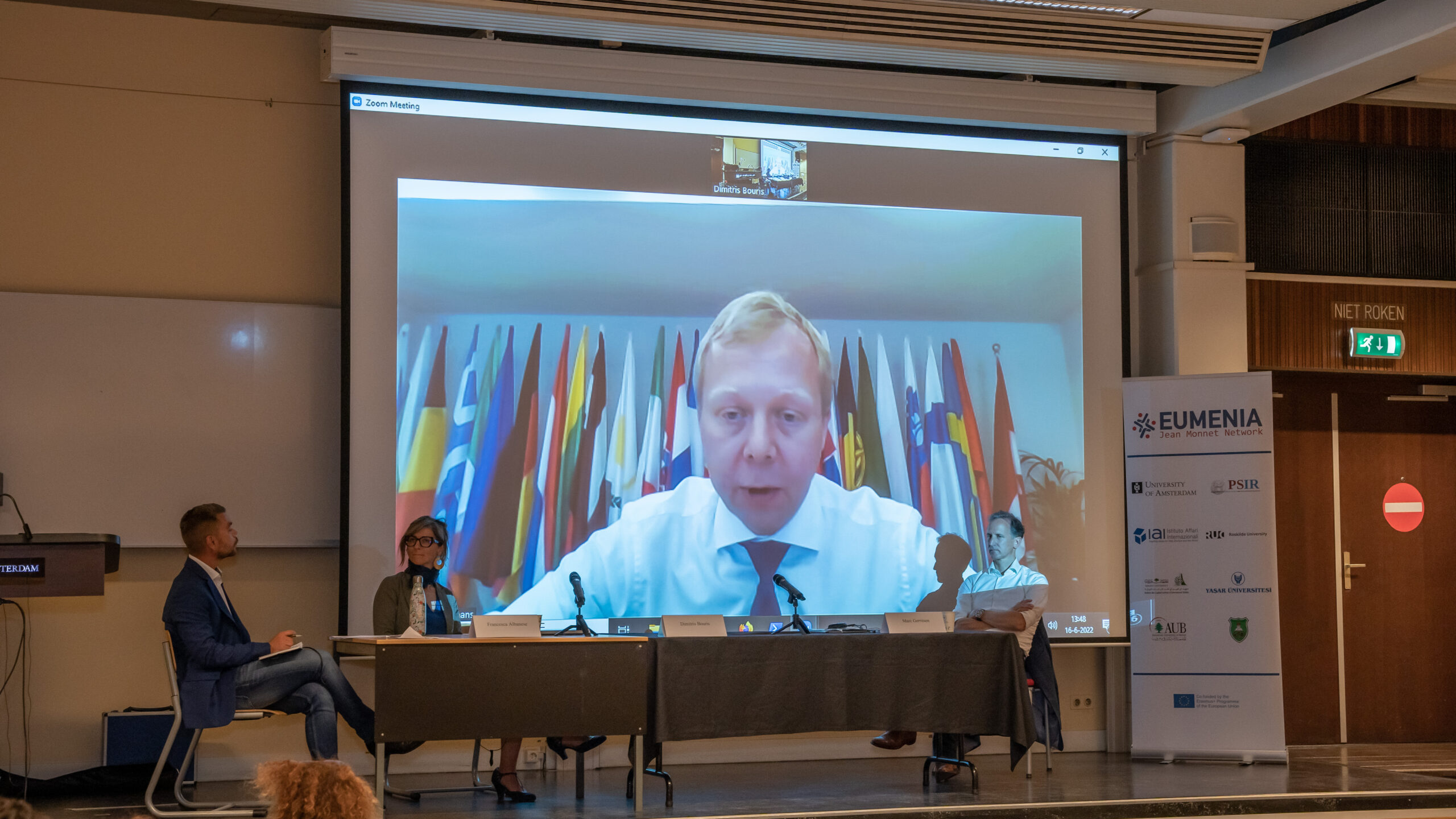 On the 16th of June 2022, the University of Amsterdam held its EUMENIA National Event.
EUMENIA National Events constitute an unique opportunity to bring together members of the academic community with representatives of the civil society and active practitioners. This aims at favouring a fruitful dialogue opening up the possibilities for sustainable cooperation and promotion of EU-Middle East relations.
During this event, Ms. Francesca Albanese, UN Special Rapporteur on the situation on human rights in the Palestinian Territory occupied since 1967, Amb. Sven Koopmans, EU Special Representative for the Middle East Peace Process and Mr Marc Gerritsen, Director General of the Middle East and North Africa at the Dutch Ministry of Foreign Affairs, discussed EU-Middle East relations, with a special focus on Israel and Palestine.
---