WORKING PAPER N°6 "LOOKING FOR CONTENT IN POLITICAL DISCOURSE: AN ANALYSIS OF EEAS STATEMENTS ADDRESSED TO THE GCC COUNTRIES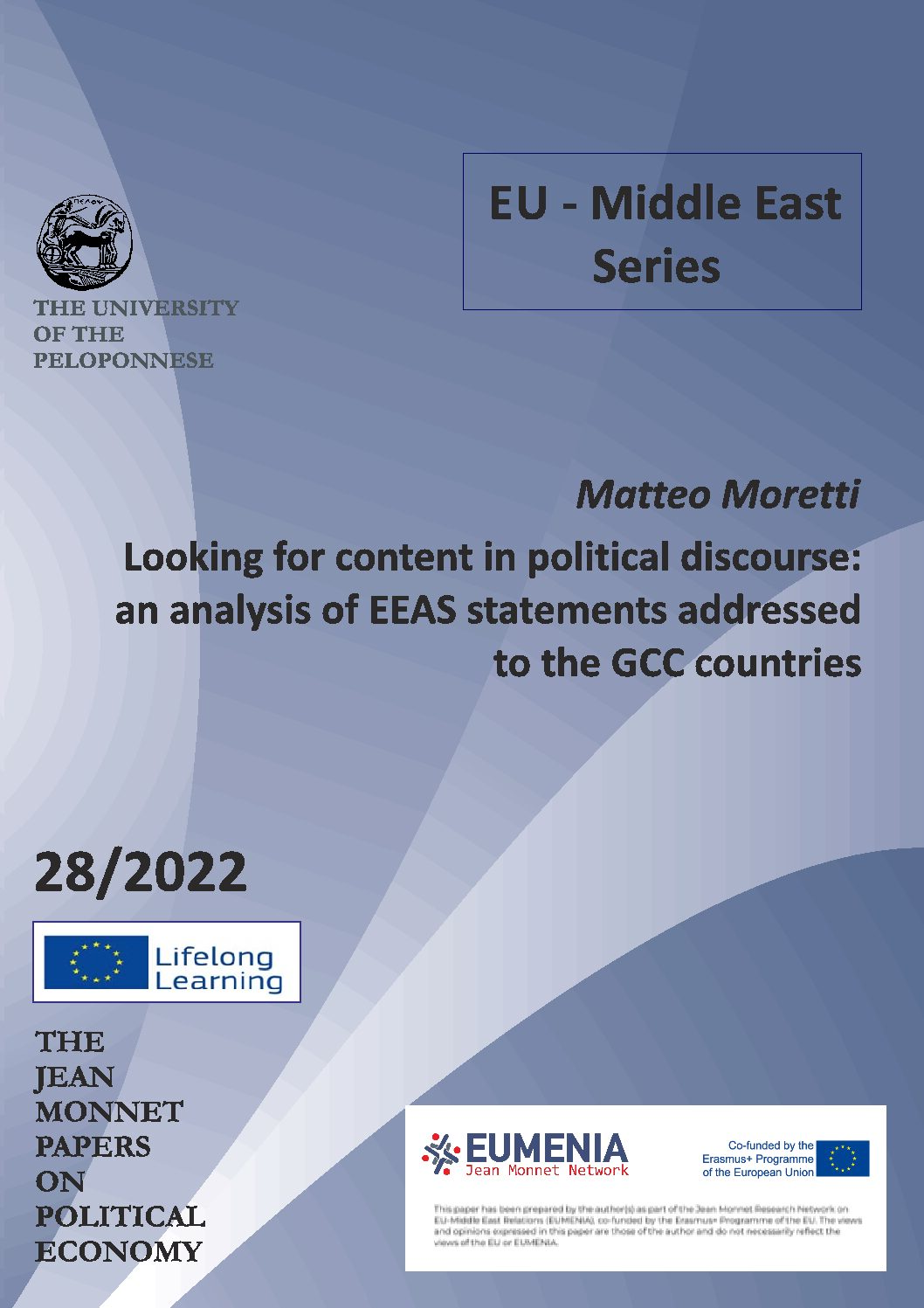 EUMENIA's sixth working paper entitled "Looking for content in political discourse: an analysis of EEAS statements addressed to the GCC countries" by Matteo Moretti is now available!
The working paper is part of the Middle East Series, The Jean Monnet Papers on Political Economy, of the Jean Monnet Center of Excellence of University of Peloponnese.
The working paper is available here.
---