JOIN US FOR THE THIRD EVENT OF THE LAUNCH SERIES OF THE ROUTLEDGE HANDBOOK OF EU-MIDDLE EAST RELATIONS ON WEDNESDAY, APRIL 20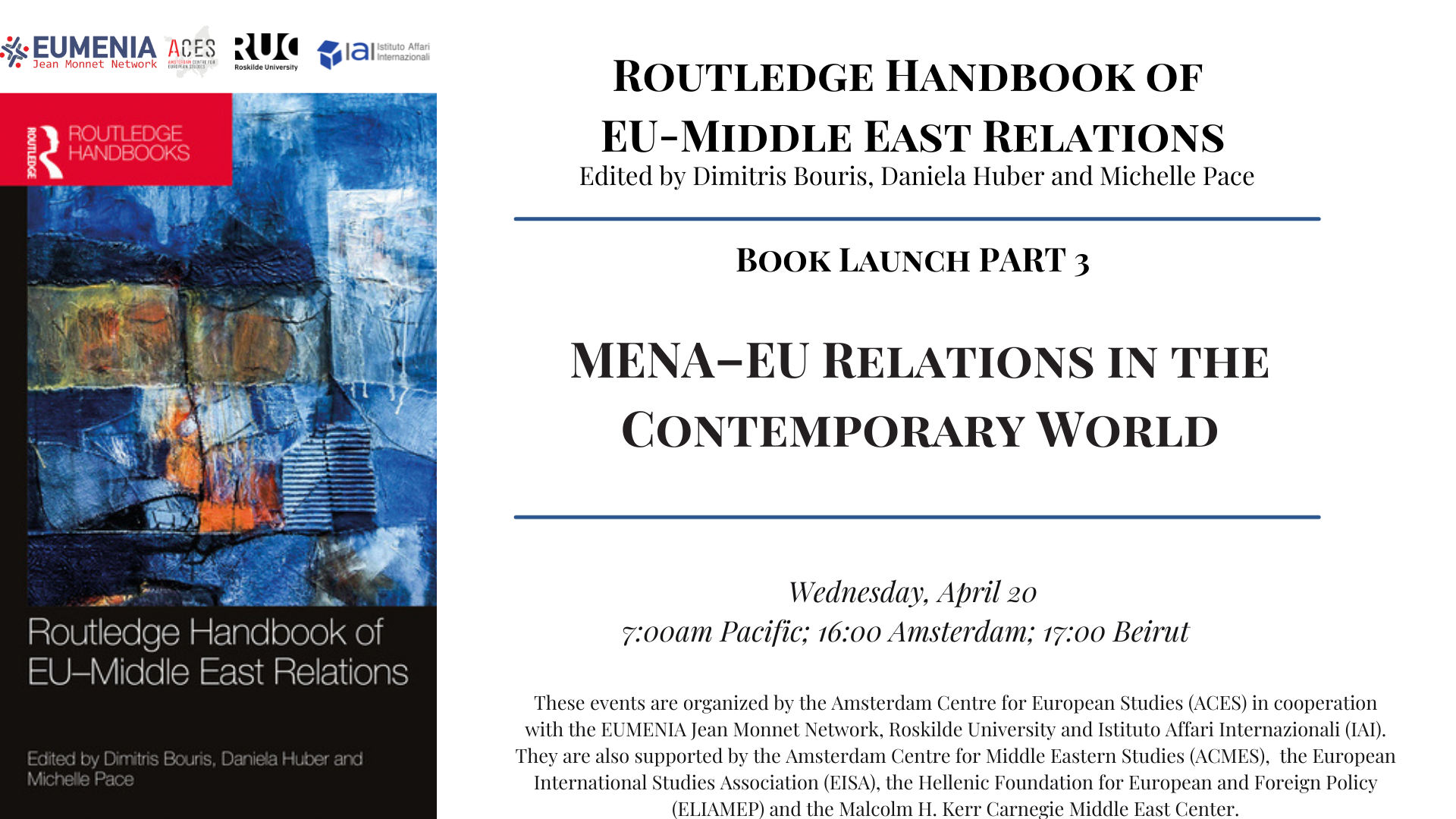 The third event of the Launch Series of the Routledge Handbook of EU-Middle East Relations, chaired by Dr. Daniela Huber (IAI – Istituto Affari Internazionali), the authors of the Handbook will contextualize EU-Middle East relations vis-a-vis current geopolitical and societal issues.
Andrea Teti & Gennaro Gervasio will analyze perceptions of the EU from the activists' point of view and public opinion in the Middle East.
Ayhan Kaya will follow by investigating populist politics in Europe and their impact on EU-Turkey relations.
Djallil Lounnas will zoom in on the relations between the EU and Islamist parties.
Concluding, Annette Jünemann will analyze the changing gender relations in the MENA region.
For more info and to register, please visit ?
https://aces.uva.nl/content/events/events/2022/04/handbook-of-eu-middle-east-relations-3.html
---