Prof. Michelle Pace, Prof. Haim Yacobi, Dr. Yasser Abu Jamel and Dr. Ziad Abu Mustafa receive the Middle East and North Africa Social Policy Network Grant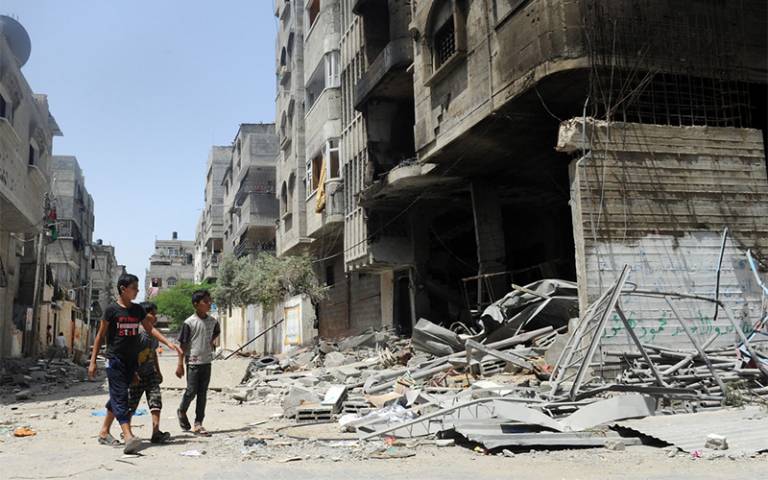 The long-running humanitarian crisis in Gaza is about 1.6 million people living under the weight of an indefinite blockade. Prof. Haim Yacobi UCL, Dr. Yasser Abu Jamel, Director of the Gaza Community Mental Health Programme, Dr. Ziad Abu Mustafa and Prof. Michelle Pace have received funding from the MENA Social Policy Network for a project entitled 'Making the Invisible Visible: Slow Violence, Mental Health and Resilience in Gaza', which will examine how slow violence affects Gaza's young generation in terms of their increasing vulnerability to mental health challenges, and how existing resilience networks could serve as a vehicle for better strategic intervention in mental health.
For more information please see here.
---